Over the past 18 months, the team at SASC has grown by almost 100% with new finance and legal staff, and expanded investment and portfolio management teams.  At SASC we encourage our staff to grow, develop their careers, and feel proud of being part of a company that works with outstanding frontline and community organisations.
Last year, for the first time, we participated in the 10,000 Black Interns programme. It aims to 'transform the horizons and prospects of young black people in the UK'. We were privileged to be joined for over 6 months by Joseph K. Lamptey, who worked with the investment, portfolio and impact teams as part of his internship. Joseph moved on from SASC to Epsilon, part of the Publicis Group, where he is an Associate Media Delivery Manager. As a smart, diligent young person, Joseph was a great addition to the SASC team and we are proud to have supported him at the start of his career.
Once again, we are participating in the 10,000 Black Interns programme and hope to have a new intern joining us this summer. To help our next intern understand what it is like working for SASC, Joseph has kindly written us a blog, reflecting on his time with us.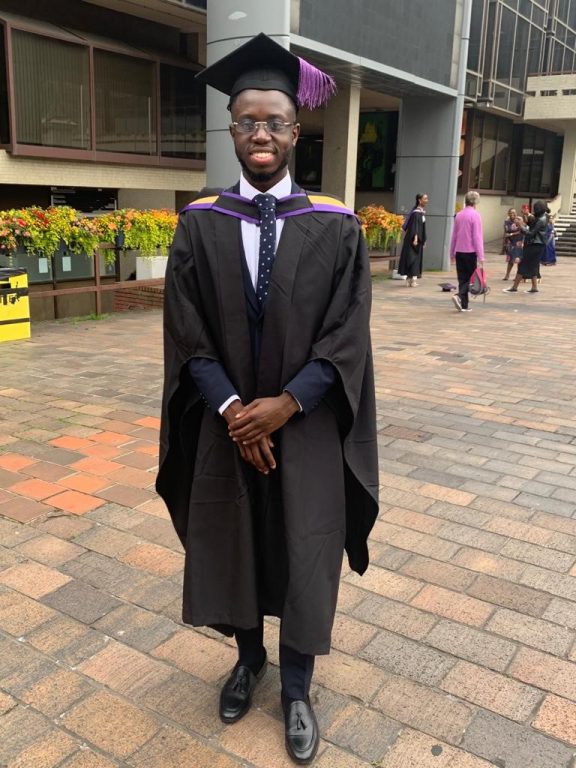 My Time at SASC
It was the week before I started my internship (and in fact, my first office role) at Social and Sustainable Capital (SASC). I was optimistic and looking forward to it. At the same time, I also started to build up nerves as the days came closer to begin a new journey – but these remained under control. SASC is not your usual investment management firm. They are a social investment fund manager who look for charities and organisations making social impact in the communities where they are based, and help them develop and grow through bespoke investment. I had never come across social or impact investment before joining SASC, I was intrigued and determined to learn as much as I could.
My first day finally arrived and I went to my first meeting (virtually) with the Investment Team. I immediately felt at home. In my first few weeks I got stuck in with existing and upcoming projects. This included doing research for new investments and shadowing investment directors.
After finishing my rotation with the Investment Team, I got the chance to join the Portfolio Management team. Here, I had the responsibility of delivering a report on the effects of the COVID-19 pandemic on SASC borrowers. In the second half of my internship at SASC, I supported the Business Development team by sourcing new charities that would benefit from SASC funding through a pipeline of set criteria.
An interesting aspect of SASC was the Investment Committee meetings that are held once a month. These meetings bring together members of the Investment Committee , SASC staff and members of the leadership team from charities looking for investment. In the meeting,  they discuss the potential opportunity and how SASC funding would work, . Every SASC member is encouraged to join the meeting and I thought this was unique of SASC. Perhaps such meetings are exclusively for key staff in other businesses, but in SASC it isn't, and it was a great way to understand how SASC considered the impact of the loan.
One thing that stood out through my entire time at SASC was the family atmosphere. Regardless of seniority, SASC staff are tight-knit and are always willing to share knowledge and give a helping hand. In an ever-changing sector, staff members are encouraged to share their knowledge in team meetings and through an informal buddy system. I also learnt that no question is a "stupid" question – nobody knows everything, rather, asking questions leads to knowledge. You are also encouraged to have a voice at SASC without any fear of judgement.
I also enjoyed the social side of SASC and the various restaurants we went to!
I would like to thank SASC for selecting me to join them and the 10,000 Black Interns programme for this opportunity – this experience was the best way for me to begin my career.
More information about the 1000 Black Interns Programme can be found on their website –  https://www.10000blackinterns.com/
Joseph K. Lamptey
Associate Media Delivery Manager, Epsilon 
Former SASC Intern