Marking the launch of SASH
Last week, SASC celebrated the launch of our new Social and Sustainable Housing Fund (SASH). At an event on the roof of The National Theatre, we took the opportunity to announce a second round of fund raising.
We were delighted to welcome guests from our borrower charities, investors into our funds, and long-term supporters as well as members of the press, finance and government.
SASH offers £2m to £5m loans to small and medium sized charitable organisations who provide accommodation to vulnerable people. The fund was co-designed with charities to ensure significant demand for this innovative product. Investment from SASH allows borrowers to improve the lives of vulnerable individuals through the provision of safe, stable and appropriate homes.
Our initial fund raising for SASH was very well received by investors, and in May we announced a first close of £26.5m from 19 investors. Of that initial sum, £15.4m has already been committed to five outstanding charities. We expect to have allocated the entire first close by early 2020, and will have significant unmet demand at that stage.
Our aim is to grow SASH to £100m.  This would allow us to support 30 organisations to house 10,000 vulnerable people over the next 10 years. We are now engaging with new and existing investors who can help us reach this ambitious target.
As Nat Sloane, Chair of Social and Sustainable Capital, explained to our guests, SASH will catalyse social sector landlords.  Our investment will enable them to scale so they can address the particular housing needs in their communities.
At the event we also welcomed Mishal Husain, the author and presenter of BBC Radio 4's Today programme, who chaired a panel discussion focused on some of the pressing issues in housing and the role social investment can play.
Mishal was joined on the panel by SASH's first investee Lisa Hilder, Treasurer of Hull Women's Network, Philippa Charles, CEO, Garfield Weston Foundation, Shaun Needham, CEO, Target Housing and Toby Lloyd, former No 10 Specialist Adviser on housing.
Before the debate got underway, guests listened to recordings of individuals who had lost their homes and been helped by charities to find accommodation and get back on their feet. Obviously moved by what she had heard, Mishal said their stories really enforced the desperate need SASH will address.
You can hear the audio here:
We also heard about impact the fund will have from the borrowers on our panel. Lisa Hilder of Hull Women's Network said the £3m investment from SASH will enable the charity to purchase 49 two and three bed properties for women and children escaping domestic violence in Hull. In providing safe, stable and appropriate housing, combined with wrap around support, women will be able to start their journey to recovery.
Shaun Needham, CEO, Target Housing, a charity and social landlord that provides homes for ex-offenders, homeless people and asylum seekers in Sheffield and Doncaster will also benefit from investment. He said the funds will have an enormous impact on people's lives, enabling them to live in suitable homes in appropriate areas and reduce the charity's reliance on local authority housing.
We heard the investment was also attractive from an investor's perspective. Philippa Charles, CEO of Garfield Weston, said her board invested in SASH because it clearly addresses a social need, it has been designed for and with the market, and it places decision making in the hands of fantastic local organisations who are already providing accommodation, allowing them to scale.
Toby Lloyd discussed SASH in the context of the national housing crisis. He said that housing and homelessness are the biggest domestic issues that government faces, and it is recognised that the private rental sector can't solve the problem.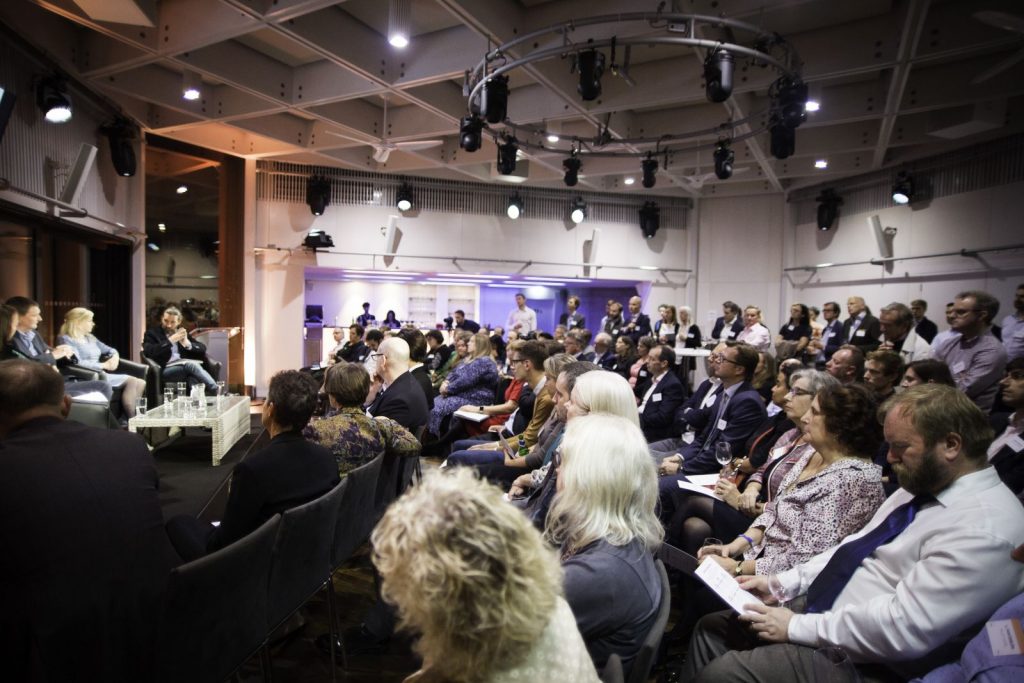 It is very exciting to have developed a fund that appeals to investors and investees, and helps the most vulnerable in society. Everyone can understand that a key component of getting a life back on track is providing a safe, stable and appropriate place to live.
We are now looking for investors with whom this issue resonates and who want to invest for both a financial and social return.
The fund supports charities who are embedded in communities to become landlords. We believe socially-minded, local organisations can, and will be, a significant component of the private rental sector. The more organisations we can support, the bigger dent we can make in the housing crisis.
We are immensely grateful for the support of everyone who came and look forward to sharing more stories about SASH and our impressive borrowers.